Welcome to Jahshaka
Create your piece of the metaverse today with free 3D virtual reality authoring and publishing tools created by artists, for artists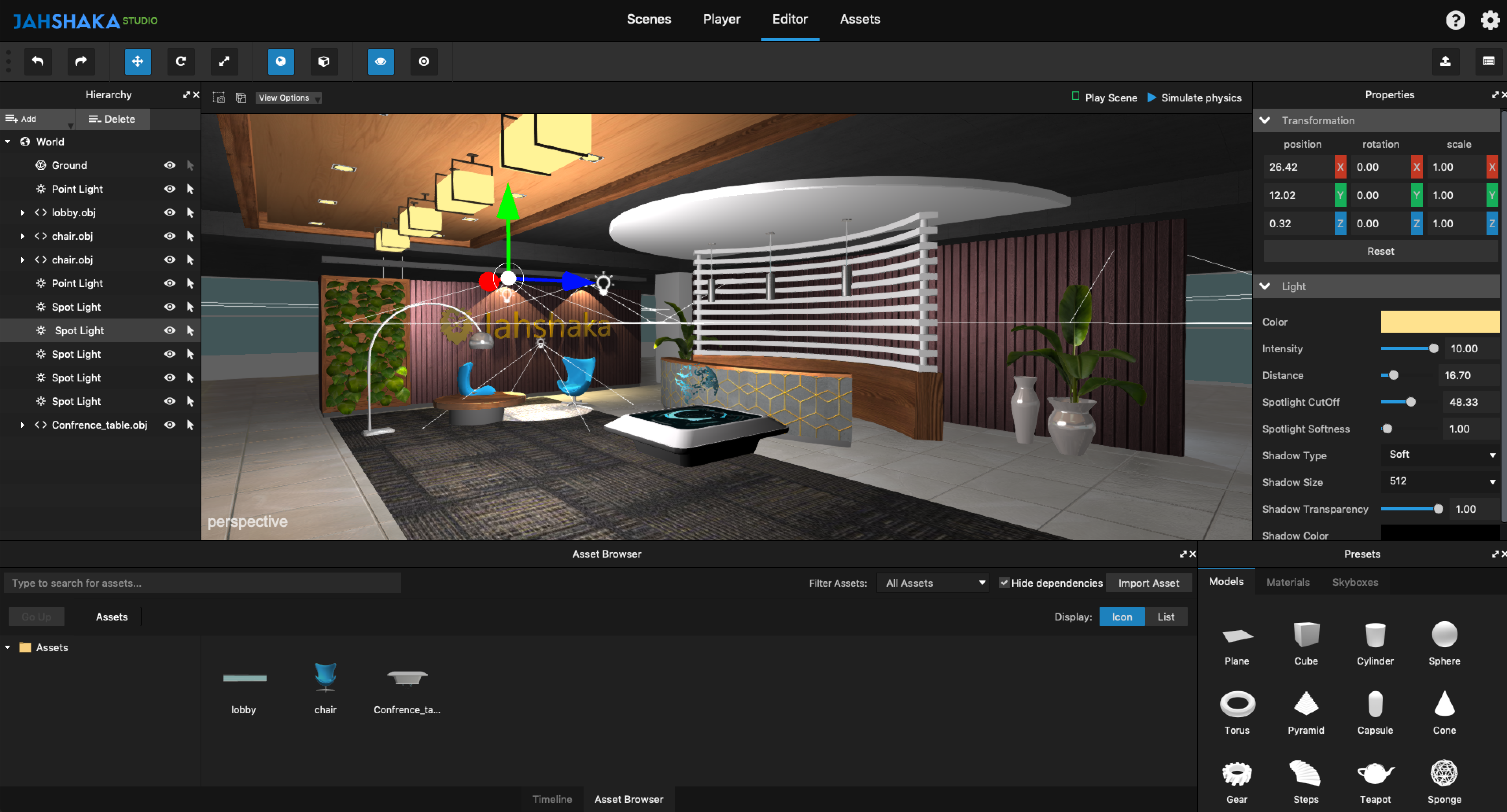 Building virtual worlds the easy way 
Jahshaka is a complete solution for the creation, distribution and monetization of virtual assets, scenes and worlds. It gives you tools you need including powerful project management,  immersive 3d content creation, online and offline playback as well as the ability to publish online or host your own creations.

Create
Create virtual scenes and worlds with Jahshaka Studio. 

Play
See how your virtual creations look and feel to end users

Publish
Publish your works as standalone apps for leading platforms
The future of digital content creation
Jahshaka gives you the tools you need to create virtual scenes and worlds, distribute them online and offline, and includes a fully interactive multi user engine for collaborative experinces.
Access to pre-built content and libraries of scenes and assets
Playback and Distribution Made Easy
Jahshaka gives you the tools to distribute and share your virtual creations.  Our standalone player lets people explore your creations on everything from laptops and desktops to mobile devices, and our world server lets you host your own collaborative VR environment. 
Download Jahshaka
Jahshaka gives freedom to create content on your system of your choice, and the ability to easily publish both online and offline.
Free OSS software created under the GPL
Runs on Windows, OsX & Linux